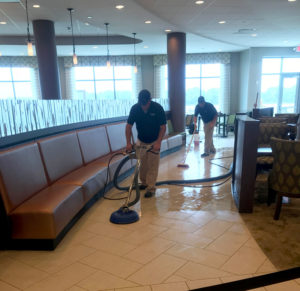 Is your tile floor looking dirty and drab? Are you in need of a professional tile cleaning company to make your floor look shiny and new? Give the tile and grout cleaning experts at Lipscomb Hydra Cleaning Systems a call and we'll have your tiles looking like new! When you're searching for a grout cleaning specialist, whether it's for cleaning the grout in your shower, the tiles in your kitchen or bathroom, Lipscomb Hydra Cleaning Systems has become the local leader for quality tile and grout cleaning services.
Variety of Surfaces We Can Clean:
Ceramic
Granite
Porcelain
Stone/Concrete
Slate
Call now for your appointment! (270) 963-0547
---
We'll Get the Mildew Out of Your Grout
It can be a frustrating experience when you keep scrubbing your tiles but they still don't look as clean as they should. One of the most challenging aspects of tile care is cleaning the grout. This is due to the highly porous nature of the grout, so it absorbs liquids and captures grime very easily. Our dedicated tile specialists at Lipscomb Hydra Cleaning Systems work tirelessly to get your tiles and grout cleaned and restored to its original condition. We use commercial grade grout cleaners that remove the stains that ordinary cleaners have trouble with. Our tile experts will remove all soap scum and hard water deposits, as well as work to clean and remove any mold and mildew so that your tiles and grout spotless. Call the tile specialists at Lipscomb Hydra Cleaning Systems to get your tiles and grout looking brand new!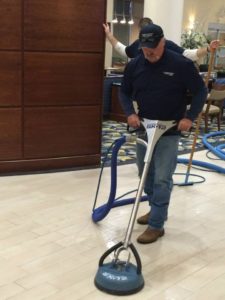 Services We Offer for Tile & Grout Cleaning:
Cleaning & Sanitizing
Sealing and Protecting
Color Restoration of Grout
Stone Polishing
Granite Renewal
Tile & Grout Sealing Services
It is very important to have a sealer applied to your tile and grout after they have been professionally cleaned. This gives your grout the protection it needs to prevent any discolorations, staining and daily dirt and grime buildups. Grout is porous by nature, so applying a sealer helps reduce the amount of porous areas that moisture and grime could penetrate.
One of the many benefits your tiles get from having a sealer applied is that it will reduce future damage and staining from happening and make it more stain resistant. It will also make it harder for moisture to infiltrate in and around the tiles. This is especially important for rooms that experience high amounts of steam and humidity, like your bathroom, and that extreme amount of moisture can seep into the grout and damage your tiles. The tile specialists at Lipscomb Hydra Cleaning Systems apply a sealer to your grout that will prevent any of this damage from occurring and will protect your grout for years to come.
Why Choose Lipscomb Hydra Cleaning?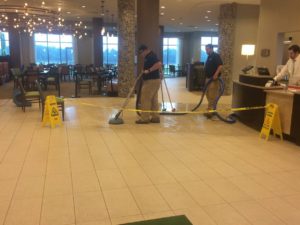 There are a lot of tile & grout cleaning companies out there, so how do you go about choosing the right one? Some companies talk a good game, but when it comes to actually doing the job, the results are unsatisfactory. At Lipscomb Hydra Cleaning, we have the proven results to back up what we say, as well as dozens of satisfied reviews from our customers. Here are just a few reasons why we are the best in the area:
Free Estimates
Family Owned & Operated
Polite, Friendly Technicians
Best Available Equipment
Professional and Prompt
We Keep our Appointments
Our Cleaning Methods Work Wonders
---
Contact us for a Free Estimate! (270) 963-0547
---