Water Gets Where Water Goes…
Stop leaks in their tracks with Lipscomb Restoration Solutions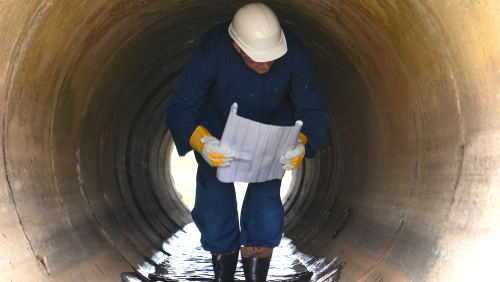 When water invades a home, the results can be catastrophic if the leak is not identified and controlled in a timely manner. Due to its nature, water can seep into every porous surface in your home or business, which can lead to issues like black mold. In turn, mold damage can cause your home to deteriorate, causing structural damage while also presenting a multitude of health issues to you and your family or employees. Water damage, in particular, is a cause for concern as it often happens in areas of the home or business that are not frequently accessed, like the basement. By the time water is detected, the need to stop the leak is priority #1.
Trust the pros who know water damage… and how to reverse it
Thankfully our water damage experts use state-of-the-art equipment to thoroughly remove the water from your home or business and restore it to its pre-loss condition. The complex process to remove water requires the skills of an experienced and properly trained field technician. Just vacuuming up the water is not good enough. Water extraction and cleanup requires thorough inspections, detailed plans and the latest in professional grade equipment. With fast service and many years of experience, the water damage experts at Lipscomb Restoration Solutions can help reduce the stress of flood or storm damage by taking the steps needed to prevent further damage from occurring to your home or business.

Lipscomb Restoration Solutions: The Professional Water and Flood Restoration Company
Flood waters are certainly a major offender when it comes to extensive water damage situations, but in most cases it is often the overlooked areas that cause the most havoc to a home or business. Broken pipes are a common cause for water damage in a property, causing many gallons of water to flood into your kitchens, bathrooms, living rooms and bedrooms. These problems need to addressed at once. You run the risk of the repairs becoming extremely costly if you put off them off. If you are in need of expert water damage cleanup and restoration for your home or business, give Lipscomb Restoration Solutions a call!
Our Company is an IICRC certified firm.
The water damage experts at Restoration Solutions are trained and certified in rapid response for all water damage scenarios, executing water removal and drying practices per the IICRC standards. It is of vital importance to start water damage cleanup within 24-48 hours of the incident. This will help mitigate the damage and prevent long term problems such as the growth of mold. In some instances the lack of quick response can mean the difference between whether or not the problem will be covered by homeowners insurance.
Think you've got a leak? Call us. We can help TODAY: 270-388-5409