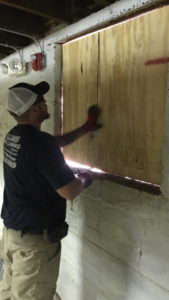 It's such a draining and distressing experience when dealing with a fire disaster. Physically you're left to pick up the pieces of a damaged home or business, but emotionally you have to deal with the feelings of loss. Even the thought of the road to recovery can be an overwhelming experience. Here at Lipscomb Hydra Cleaning Solutions we make the recovery from fire damage easier by restoring your contents and property back to their pre-loss conditions. We will have your home back to where it was before the incident by going through a process that includes:
Boarding up
Storing and cleaning contents
Building restoration
Odor removal
Smoke damage restoration
Reconstruction
Finance navigation
Emergency response
Fire Damage Affects You
Lipscomb Restoration Solutions have helped countless homeowners and business owners recover from fire damage. Our highly skilled technicians mitigate the damage caused by fire while helping with the cleanup and getting you back on your feet as fast as possible. We understand that time is of the essence for any home or business, which is why our fire damage experts work swiftly and efficiently to minimize the downtime. If your home or business has been the victim of a fire disaster, look no further than the mitigation experts at Lipscomb Restoration Solutions.
Smoke & Soot Cleaning and Removal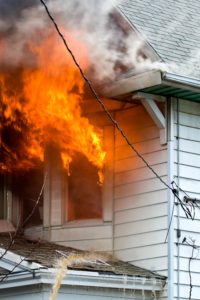 The odor of smoke permeates into everything after a fire. It can smell indefinitely of smoke if a home or property is not properly cleaned and restored. Along with the smell, soot is another after effect from a fire that needs to be addressed. It leaves behind an oily reside on all surfaces that it has come into contact with, so it is necessary to use special cleaning solutions and procedures to thoroughly and properly remove it. The trained and certified service technicians at Lipscomb Restoration Solutions can handle both of these problems. We have the best equipment, training and certifications to cleanup and restore any fire, smoke and soot disaster.
Fire and Smoke Damage Services Include:
Fire Damage Restoration and Reconstruction
Smoke, Odor & Soot Removal
Structural Deodorizatoin & Cleanup
At Lipscomb Restoration Solutions, we are proud to offer a wide range of fire damage restoration and repair services, all of which are designed to return your property to its original condition as quickly as possible. Our fire restoration approaches are second to none, and you can rest easy knowing that we are committed to the highest possible standards for you and your family.
Call Lipscomb Restoration Solutions for immediate fire damage restoration: (270) 963-0547