Call Us Now!

000-000-0000

 
The Lipscomb Hydra Cleaning & Lipscomb Restoration Solutions Difference
Carpet Cleaning Services in
If you need qualified carpet cleaning services in , you don't need to look any further! Lipscomb Hydra Cleaning & Lipscomb Restoration Solutions has the tools and expertise to meet your requirements and satisfy your needs! Our success means that our customers are 100% satisfied with over 20 years of business! Our 100% satisfaction guarantee covers all of our Carpet Cleaning projects! Our IICRC accredited technicians and professional customer service team members are committed to providing you with excellent service and a safer home or business, making us the best choice for cleaning carpets in !
In just two to four hours, your clean and fresh carpets are dry (pet treatment can take longer). The super fast dry time ensures that your routine is minimally interrupted. Lipscomb cleaning process does not leave a trace of soap or residue in your carpet. Our carpet cleaning solution in provides a long lasting clean. Your carpet will be cleaner, longer with a weekly vacuum program.
Carpet Cleaning Professionals Available Now
Are you in need of carpet stain removal. We can save you here at Lipscomb Hydra Cleaning. If you're sick of a Carpet Cleaning that's less than beautifully dry. Immaculate carpet cleaning and excellent customer service are the top priorities for our business. You can always expect thorough and meticulous attention to detail when you call us to clean your rug cleaning in .
Choosing the Best Carpet Cleaning Company in
Lipscomb carpet stain removal products in are capable of handling the most problematic dirty carpet cleaning without harsh chemicals being used. Our Carpet Cleaning cleaning process is powered by all natural chemicals removing dirt and odors deeply embedded under the surface of the carpet.
Nothing cleans your Carpet Cleaning more thoroughly and better than Lipscomb Hydra Cleaning in . Our residential and commercial pet stain carpet cleaning services flush out soils and contaminants, leaving your home with a healthy to look, feel and smell.
About Lipscomb Hydra Cleaning & Lipscomb Restoration Solutions & Our Mission
Founded in 1986, Lipscomb Hydra Cleaning & Lipscomb Restoration Solutions was the result of happy homeowners everywhere. The company originated near the area. Owner Stuart Lipscomb II decided after 15+ years working for many home & business owners (one of the largest being the Executive Inn's) he made the decision to down size. Lipscomb now has a location near you where they clean and maintain hundreds of homes and businesses.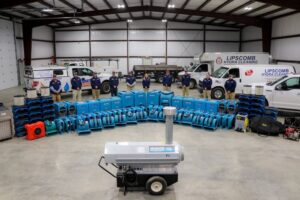 Now, more than 20 years later, Stuart Lipscomb II & his son Stuart Lipscomb III have partnered and re-expand the Carpet Cleaning business to . Lipscomb III is a graduate from Brescia University '14, and former member of the Bearcat Golf Team. From the start, Stuart III says, "I knew I had a challenge ahead of me basically starting a new business in an area where people have long ago forgotten about us. But after spending my college years in the area, I knew this was the place I wanted to live and raise a family. We are grateful and owe our success to the relationships with great home & business owners in and the opportunities they have given us along the way."
Our mission is to use Christian Values to build teams that provide excellent Carpet Cleaning services that up hold our company standards and surpass our customers' expectations.